The inclusion of Aerobic Gymnastics into the program of the 1st European Games held in Baku in 2015, has given an impetus to its development in our country since late 2013.
As in all gymnastics disciplines, which newly took step towards development, foreign athletes and specialists were involved into the National Team at the first stage of development. Azerbaijan was represented within "Mixed Pair" and "Group" at the Aerobic Gymnastics competitions held within the framework of the European Games.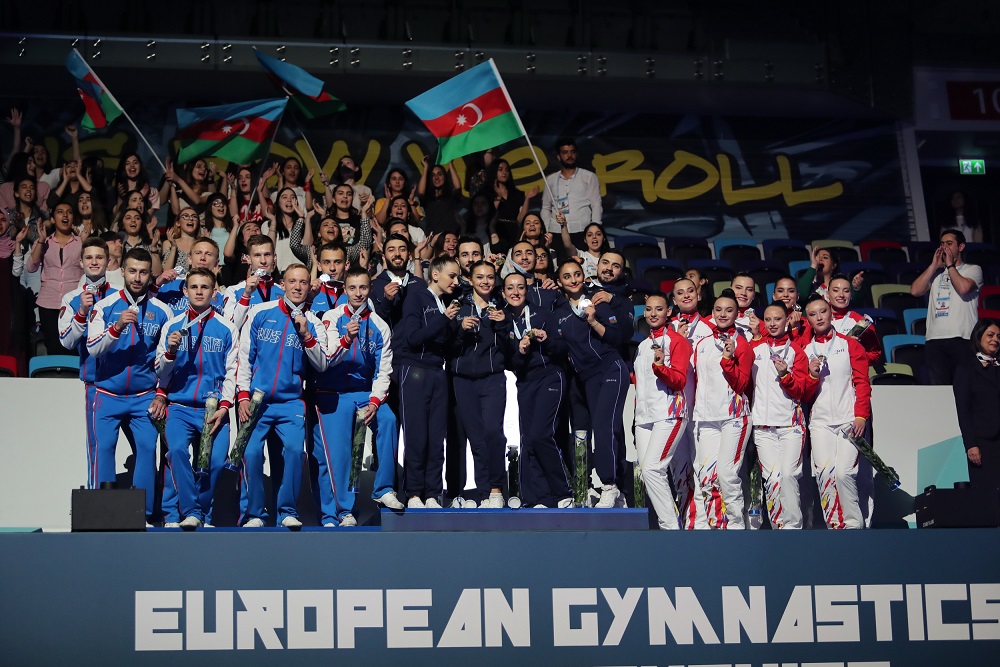 Elchin Mammadov, Aykhan Ahmadli, Balakhanim Ahmadova, Narmina Huseynova, Nigar Ibrahimbayli, Imran Imranov, Akif Karimli and Madina Mustafayeva, who represented Azerbaijan in the Aerobic Dance competition program at the 11th Aerobic Gymnastics European Championships held in Baku for the first time in 2019, were honoured with the Gold medals.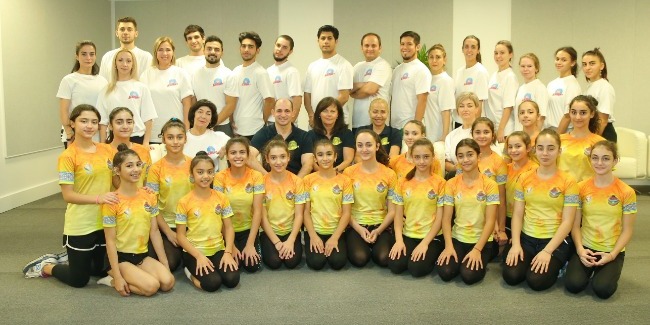 One of the main directions of the AGF's activity is educating of specialists in this discipline and raising the level of their professional skills on a regular basis in our country. For this purpose, there were held the FIG Academy Level 1 and Level 2 for coaches in 2018 and 2019 accordingly. The Federation periodically organizes the national courses for coaches and judges as well.
At present, along with Baku, Aerobic gymnastics sections operate in Sumgayit and Khirdalan.