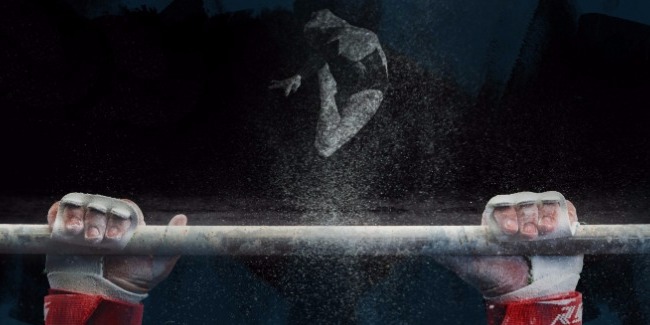 FAMOUS ARTISTIC GYMNASTS IN BAKU AGAIN
This time, Milli Gimnastika Arenası (MGA, National Gymnastics Arena) will open its doors namely for artistic gymnasts.
Thus, the FIG Artistic Gymnastics Individual Apparatus World Cup will be held in Baku on March 16-19. In total, 85 men and 35 women from 23 countries are expected to perform at the Cup to be hosted by our capital for the second time.
There will be held Qualifications on the first two days of the event followed by the Apparatus Finals on last two days. The men will compete for 6 sets of medals, while women define the winners in 4 apparatus according to the Code of Points for the new Olympic cycle came into force in 2017.
Since 2015, an organization of the World Cup series in all Olympic gymnastics disciplines in Baku has already become a tradition. High-level organization of large-scale international events based on rich experience, certainly gives great impetus to the development of Gymnastics in the country and increases the number of gymnastics fans. Continuing this course, the spectators to be gathered at the arena during the next Cup, will witness tense contest reflecting the strength, elegance and persistence in the presentation of artistic gymnasts. The entertaining flash mobs, interesting contests, to be organized throughout the events, will bestow a different day to gymnastics fans.
Well-known men's artistic gymnasts such as Olympic Champions Eleftherios Petrounias (Greece), Krisztian Berki (Hungary), silver medalist of the Olympic Games Filip Ude (Croatia) and European Champion Alexander Shatilov (Israel) will greatly impress the spectators with their professional performances.
As for famous women gymnasts of the competitions, there are three-time Olympic Champion Catalina Ponor (Romania) and gold medalist of the Olympic Games Oksana Chusovitina (Uzbekistan) in the list of competitors.
In men's events, our country will be represented by Murad Agharzayev and Bence Talas as well as women's artistic gymnasts Yuliya Inshina, Marina Nekrasova, Mariia Smirnova and Ekaterina Tishkova.
Tickets for events can be purchased at the ticket office of MGA, as well as, "Bazarstore" chain (Khatai and "28 Mall" branches). The ticket prices are 6 and 8 manats.
More detailed information about the competitions can be found on the federation's official website.
Competitions start at 12:00.
Venue: Milli Gimnastika Arenası
Telephone: (+994 12/51) 566-96-99
Address: 178 Heydar Aliyev Ave., Baku
Passage: "Koroghlu" underground station