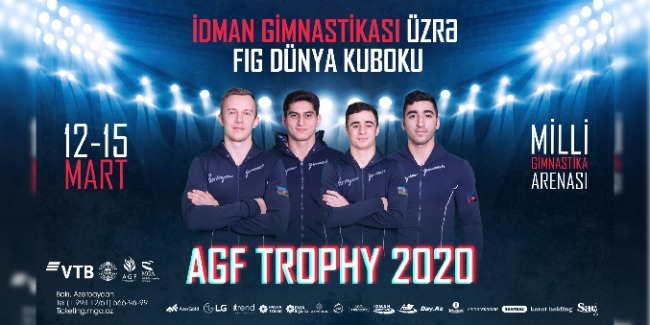 The World Cup to be hosted at Milli Gimnastika Arenası (National Gymnastics Arena) in spring, will be in Artistic Gymnastics.
This World Cup, which will also qualify for the Tokyo 2020 Olympic Games will be organized on March 12-15.
According to the registration list, 42 countries wish to participate at the World Cup. Approximately 360 people within delegations, including 158 men and women artistic gymnasts in total, will visit Baku for this competition.
It should be mentioned that there will be qualifications on the first 2 days of 4-day competitions, while finals will take place on the next 2 days.
In the tournament, the traditional "AGF Trophy" will be presented to the gymnasts who got the highest execution score.
Hurry up to obtain the tickets in order not to miss exciting competitions and joy of victory of the best athletes. You can purchase the tickets at MGA Ticket Office, as well as online (https://ticketing.mga.az/). The price of tickets for qualification day constitutes 10 manats, while the tickets for final day can be purchased at 15 manats.
Moreover, loyal spectators of the gymnastics competitions can obtain seasonal tickets presented by Azerbaijan Gymnastics Federation at MGA Ticket Office.
Periodically updated information about the events will be available on our website (https://agf.az/az/competitions/).
Venue: Milli Gimnastika Arenasi (National Gymnastics Arena)
Contact: (+994 12/51) 566-96-99
Address: Baku, H. Aliyev ave., 178
Passage: "Koroghlu" underground