"World gymnastics to get second breathe after Farid Gayibov's election as UEG president"
05 December 2017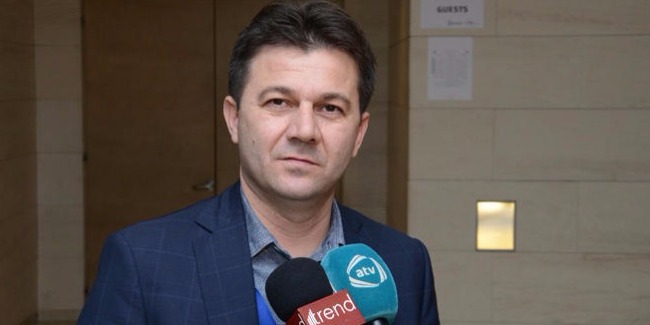 The world gymnastics will get a second breathe after the election of Farid Gayibov as the president of the European Union of Gymnastics (UEG), President of the Turkish Gymnastics Federation Suat Celen told Trend Dec. 2.

He noted that Turkey is always ready to support Farid Gayibov.

"Azerbaijan is a country, where a huge attention is paid to the development of gymnastics. I hope that after the election of Farid Gayibov, the number of medals won by Europe at the world championships and Olympic Games will increase," added Celen.

The head of Turkey's Gymnastics Federation emphasized that new projects implemented in Azerbaijan jointly with international organizations, the construction of new sports arenas will serve to further development of gymnastics.

"I have been heading Turkey's Gymnastics Federation for five years, and the first country that I visited was Azerbaijan. Our athletes also held the first training gatherings in Azerbaijan. Friendship between Turkey and Azerbaijan, is not in words, but in deeds," added Celen.