Farid Gayibov resigns from the Secretary General's position
07 December 2017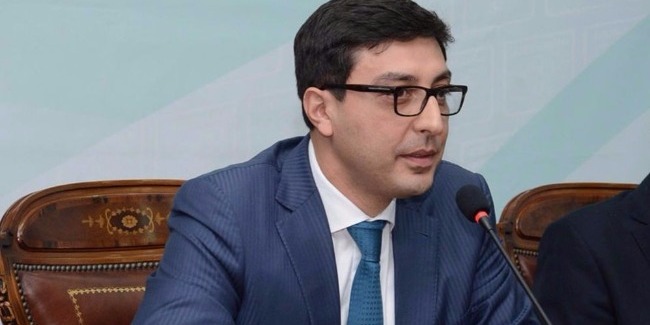 As reported, there was held the 27th UEG (European Union of Gymnastics) Congress of portback election nature in Croatian Split City on December 1-2, 2017.

Secretary General of Azerbaijan Gymnastics Federation (AGF) Farid Gayibov was elected as the UEG President at the presidential elections held within the framework of the Congress.

In connection with the new position, from the point of view of conflicts of interests between AGF and UEG, F. Gayibov addressed to the AGF Executive Committee with a request for his resignation from the post of the Secretary General.

"UEG comprises 8 gymnastic disciplines. It is already my obligation to direct the European Championships and festivals in each of these disciplines as well as internal meetings of the organization. Taking into account large amount of work, I need to fully dedicate myself to Europe in order to follow this strategy. Moreover, I will frequently attend the FIG (International Federation of Gymnastics) meetings. As you can see, I will no further be able to proceed with the very important post of the Secretary General taken up by me at the Federation so far from the point of view of time as well", F. Gayibov said.

The name of the new Secretary General will be announced at the AGF's Executive Committee's meeting to be held within the next few days. F. Gayibov will carry out this job till that date.

It should be mentioned that F. Gayibov was elected as the UEG Vice-President in 2013 and has been in charge for the past 4 years. During the next four years, he will lead this organization comprising 8 gymnastics disciplines and will automatically become a member of the FIG Executive Committee.