Master class from Tsiskaridze
25 November 2017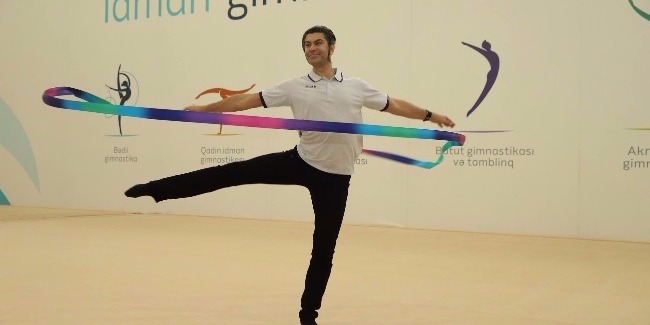 Today, chairman of the Scientific Council and head of the Academy of Russian Ballet named after A.Y. Vaganova, people's Artist of Russia, Nikolay Maksim Tsiskaridze visited Milli Gimnastika Arenasi (National Gymnastics Arena).

Being in our country for the first time, the world-famous balletmeister met with the Rhythmic Gymnastics National Team's members and explained the finest points of the classic ballet. Our gymnasts, at the same time, expereienced both an excitement and happiness of learning from the true artist.

Tsiskaridze, who sincerely responded to the questions of choreographers of our National Teams in gymnastics disciplines actively participating in the master class, took pictures with all the members of the team at the end.