Our compatriots give master classes in Algeria
04 January 2018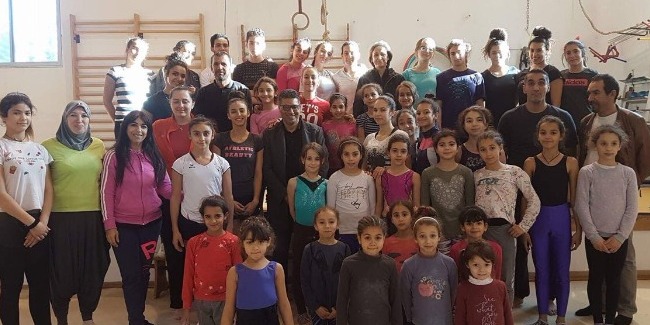 Coach of our Rhythmic Gymnastics National Team, Lala Maharramova and our gymnast Zohra Aghamirova have set out for Algeria to give master classes.

Our representatives holding master classes for the Algerian Rhythmic Gymnastics National Team which is preparing for the African Games, demonstrated them a number of elements and made some corrections to their performance programs.

President of the Algerian Rhythmic Gymnastics Federation Zahi Sofiane, who met with our coach and gymnast within the framework of the classes, presented them a "Gratitude" plaque.

The master classes began on December 23 and will last until January 8.